Recipe
Hash browns with thick cut bacon and lingonberries
6 ingrediens
4 servings
6 ingrediens
4 servings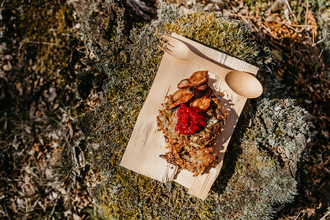 Recipe
Hash browns with thick cut bacon and lingonberries
Ingredients
Lingonberries for serving
Step-by-step
Step 1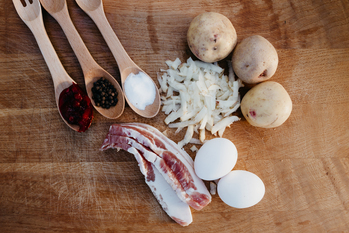 Shred the potatoes on the fine
side of a grater. Mix the grated
potatoes with egg and salt.
Step 2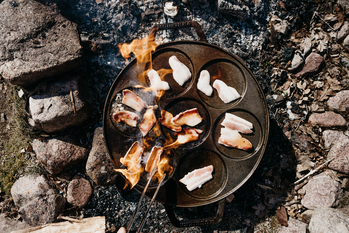 Fry the bacon on the hob,
then set aside and leave
the fat on the hob.
Step 3
Fry small hash browns in
the pork fat and butter.
Step 4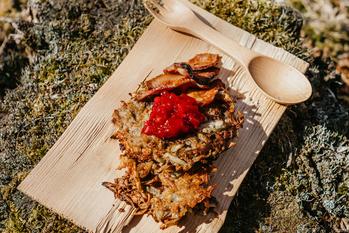 Serve the hash browns with
pork and lingonberry jam.