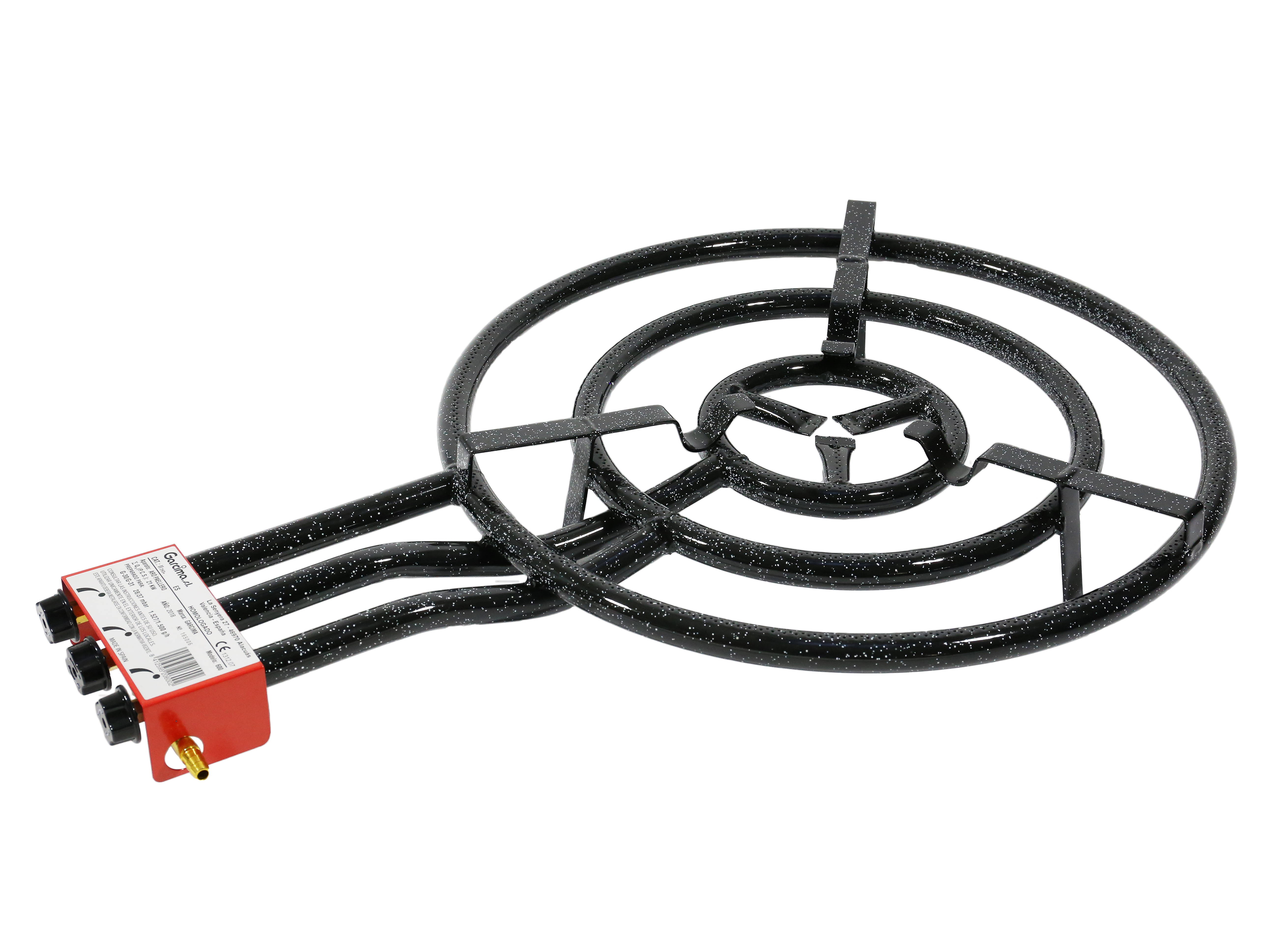 Gas burner D600
ART.NR: 54130070
Fast and efficient gas burner made of enamelled steel. The burner has three stepless adjustable knobs that control the heat of the three gas rings independently of each other, making it possible to have different temperature zones on the griddle pan/pan. Power 21 kW. Use one, two or three gas rings depending on the size of the pan. Diameter of rings 60 cm, 50 cm and 30 cm. Note: Burner only.
Fast and efficient
Power 21kW
Three gas rings
Psst, before you go ...
As you can not bring the shopping cart to our retailers, we recommend that you check out your goods first by going to Checkout
Find Store
Sizes and dimensions
Brochures and assembly instructions
Here you can download assembly instructions and/or brochures for guidance, inspiration and information.
FAQ - Gas Burners
The most common cause of a gas ring failing is that there is water or spider web clogging the holes in the gas ring, preventing the gas from passing through. Try blowing it clean or turning the gas burner upside down to let the water run out.