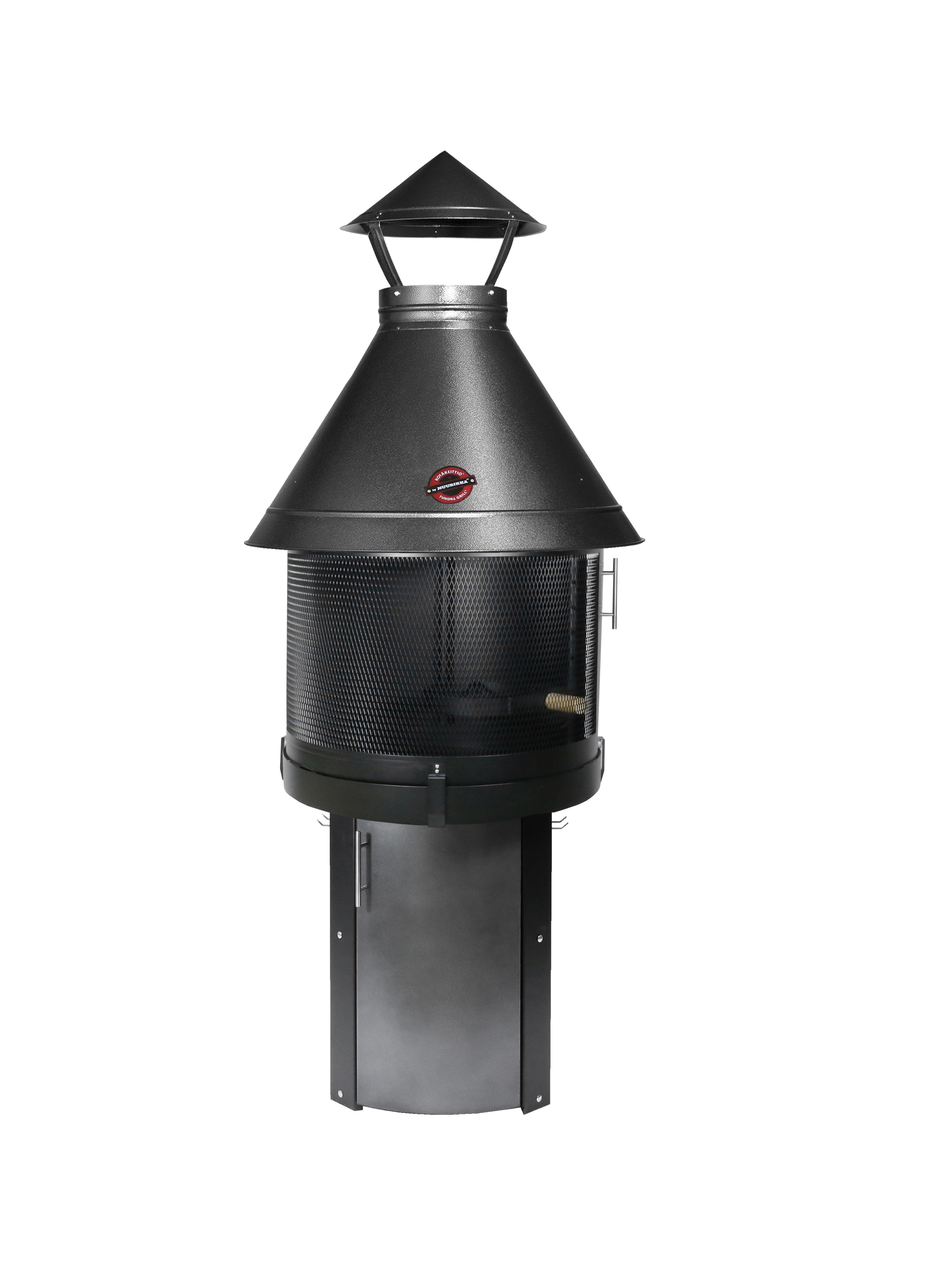 High fire pit City Antique silver
ART.NR: 43007050
Fire pit made of Finnish steel. Perfect for cooking or as a wood-burning stove. Can be used with both charcoal and wood. Designed for outdoor use even in urban environments. Compact model suitable for terraces, gazebos or gardens. The spark screen can be turned 360 degrees around the fire pit, effectively stops sparks and is easy to push to the sid
e. Outside dimensions Ø 94 cm, fire pit Ø 58 cm. Work height 80 cm. Supplied with funnel, rain cap, height-adjustable reversible shelf, griddle pan 38 cm, box of kindling, ash pan, grill fork and reversible oven grate.
More information and details
LessInfoAndDetails
Psst, before you go ...
As you can not bring the shopping cart to our retailers, we recommend that you check out your goods first by going to Checkout
Find Store
Sizes and dimensions
Brochures and assembly instructions
Here you can download assembly instructions and/or brochures for guidance, inspiration and information.